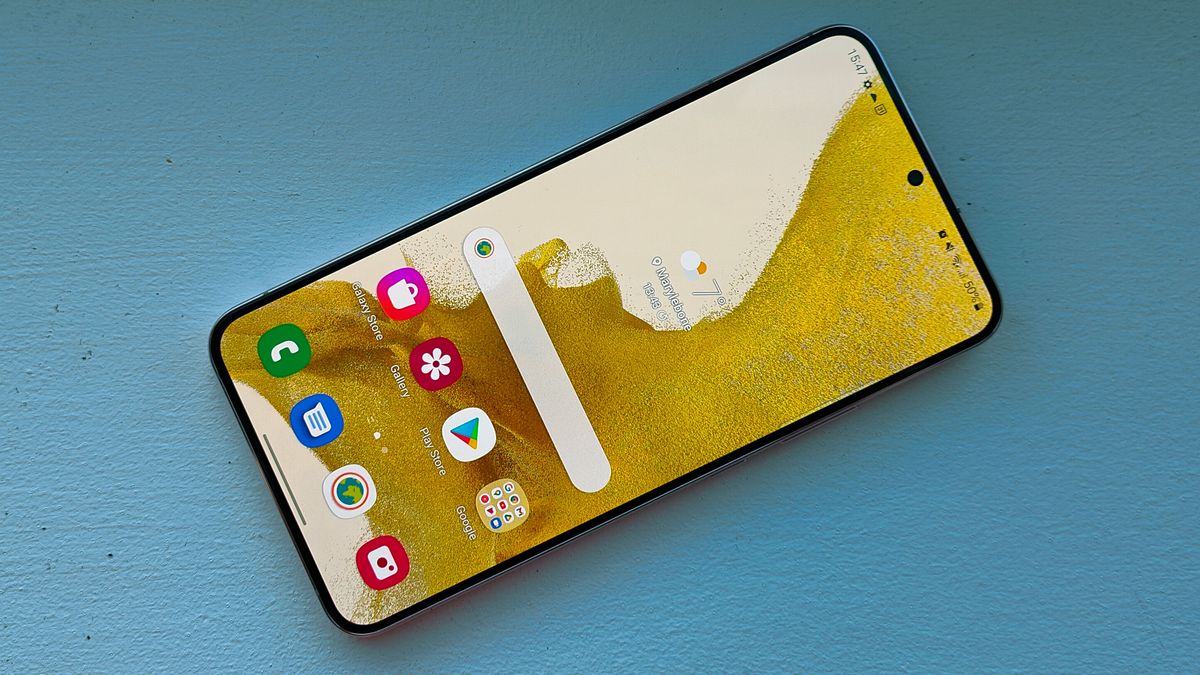 Two-minute preview
What is it? The next big flagship phone from Samsung
When is it out? February 1
How much will it cost? Likely $799 / £769 / AU$1,249 or higher
The Samsung Galaxy S23 will likely be the first big phone launch of 2023, and even though we've followed all of the leaks, there is still a lot we need to know about the Galaxy S23. 
The Galaxy S23 is not expected to be a huge upgrade over the Galaxy S22 in any way, from the base model up through the Galaxy S23 Plus. Even the top shelf Samsung Galaxy S23 Ultra isn't expected to get many big feature bumps. 
The design of the Galaxy S23 will likely be near-identical to today's models, except that the base model Galaxy S23 will reportedly lose its larger camera bump in favor of Galaxy S22 Ultra-style cut outs for the camera. Otherwise the screen size will seemingly be the same for each phone, and the frame is thought to measure nearly identical dimensions. We've got a full Samsung Galaxy S23 vs S23 Plus vs S23 Ultra rumors breakdown to take you through the key differences.
That isn't to say there's nothing to get excited about. Qualcomm has been champing at the bit to show off its Snapdragon 8 Gen 2 in a Samsung Galaxy S23, and it has been dropping hints that Samsung will be quitting Exynos across the globe in favor of a unified Qualcomm front.
We're also hearing a lot of excitement over the new camera in the Galaxy S23 Ultra. Samsung could be breaking out a brand new 200MP sensor to give its flagship monarch the biggest camera improvement in years, especially in night photos. Cameras sell Samsung phones, so that may be enough to win us over.
We've been following Galaxy S23 rumors since before the Galaxy S22 dropped, and we've rounded up what we think will be the final word on this upcoming device before it launches, on February 1, 2023. Check back often for updates and the most thorough source for Galaxy S23 news.
Samsung Galaxy S23: price and availability
Launching on February 1
All models could see a price increase over past years in some regions
Samsung has now revealed that the Galaxy S23 series will be unveiled on February 1. But you don't even have to wait until then to express your interest, as US buyers can reserve the phones now (opens in new tab).
The launch event is happening at 10am PT / 1pm ET / 6pm GMT on February 1, or 5am AEDT on February 2, for those in Australia. It will be held in San Francisco but streamed online, so you'll be able to watch it.
The Samsung Galaxy S23 and its siblings aren't the only things we're expecting Samsung to show off on February 1 though – check out our full Samsung Galaxy Unpacked 2023 guide for everything that might be in attendance.
TechRadar will be covering the launch in full, but if you want to tune in yourself you can- here's how to watch the Samsung Galaxy S23 launch online live.
It's not yet known when the phones will ship, but rumors point to Friday, February 17. A pre-order incentive also ends on February 16, which all but confirms the February 17 date.
While Samsung has kept prices steady over the last two generations, we are hearing there will be changes this year. We'd love to be optimistic and ask for Samsung to cut prices on its base model Galaxy S23, in keeping with the major global cost of living crisis and a possible looming recession. Instead, we're hearing Galaxy S23 prices could go up, and that has now come from more than one source.
It might depend on the model though. A thorough price leak suggests the Galaxy S23 and Galaxy S23 Plus will have the same starting prices as their predecessors – $799 / £769 / AU$1,249 and $999 / £949 / $1,549 respectively – while the Galaxy S23 Ultra will cost a bit more than the Galaxy S22 Ultra that came before it. With those prices in mind, one TechRadar editor thinks Samsung needs to kill its Plus phones after the Galaxy S23.
Then again, all three models might cost the same as last year – at least in the US – with another price leak pointing to starting prices of $799.99, $999.99 and $1,199.99 for the Galaxy S23, Galaxy S23 Plus, and Samsung Galaxy S23 Ultra respectively. Those prices come from what appear to be leaked Verizon documents, so may well be accurate.
Another price leak though states that in Australia the three models will all start at AU$100 more than their predecessors, which could mean a price hike of between $50/£50 and $100/£100 in other regions.
For those in Europe, the price might start at 959 euros for the Galaxy S23 according to leaker Roland Quandt (opens in new tab), with the Samsung Galaxy S23 Plus starting at 1,209 euros, and the S23 Ultra at 1,409 euros.
However, in the UK at least – and possibly elsewhere – Samsung will be offering a free storage upgrade if you pre-order, which should take some of the sting out of the price.
We've also heard that some components have been scaled back or downgraded, and that could mean that Samsung is trying to cut costs or at least match last year's prices in the face of rising supply and shipping costs.
So apparently alongside slightly thicker bezel, the vanilla S23 might cut the vibration motor.Do you think Sammy should downgrade the vibration motor on the S23?November 9, 2022
See more
As we'll explain, the fingerprint scanner may not get the upgrade we hoped, and even minor pieces like the vibration motor may be scaled back to save cost.
However, we've also heard that some or all of the phones might come with at least 256GB of storage, which is double the starting capacity of the S22, so you might in some ways get more for your money at least. Though of course, that change – which we've now heard from multiple sources – could also add to the price. 
Samsung Galaxy S23: design
Near-identical design to last year's Galaxy S22
The camera bump might be gone
More curves on the Galaxy S23 Ultra?
As phone makers have adopted a tic-tock clock momentum of phone launches, this is what we'd call a "tock" year. On the "tic," we get a whole new look and feel. On the "tock," phone makers work on the inside more than the outside. The Galaxy S23 will reportedly look very much like last year's phone on the outside, just not the phone you'd expect.
As you can see below, we've now got hands-on footage of the Samsung Galaxy S23 Ultra to look at, which confirms that green will indeed by one of the colors that these phones are going to be offered in.
The phone that you see being used above matches up with all the leaks and rumors that have come through so far, and the same source has also been sharing pictures of the Ultra model in a cream color.
The Galaxy S23 will take design cues from the Galaxy S22 Ultra, if we can believe design leaks and possibly leaked Galaxy S23 case designs (including some seemingly official ones shared by WinFuture (opens in new tab)), dummy units and even leaked marketing images – some of which can be seen below – that show a very similar camera arrangement.
Instead of a raised camera platform, the Galaxy S23 will likely separate each camera lens and sensor on the back. It's a clean look, and we like it very much on our S22 Ultra.
If there is a bigger change, it may be on the flagship Galaxy S23 Ultra phone. Rumors suggest that Samsung will be bending the glass on that phone on all four screen edges. Samsung has been bending the sides of the phone in varying degrees since the Galaxy S6 edge, but this could be a first for an all-around curve. 
The S22 Ultra has a Dual-curved screen design, which makes it impossible to achieve a 4-sided equal-width design. But if the Quad-curved design is used, this problem can be solved very well. It's too early to talk about the S23, I hope this news is true. https://t.co/zT6iBgy29cFebruary 3, 2022
See more
That said, the extent of the curving could be minimal, with some sources suggesting it will only be very slightly curved – or perhaps not curved at all if leaker @AhmedQwaider888 (opens in new tab) is to be believed.
You can see how the Galaxy S23 Plus and Ultra might look in leaked marketing material, pictured below.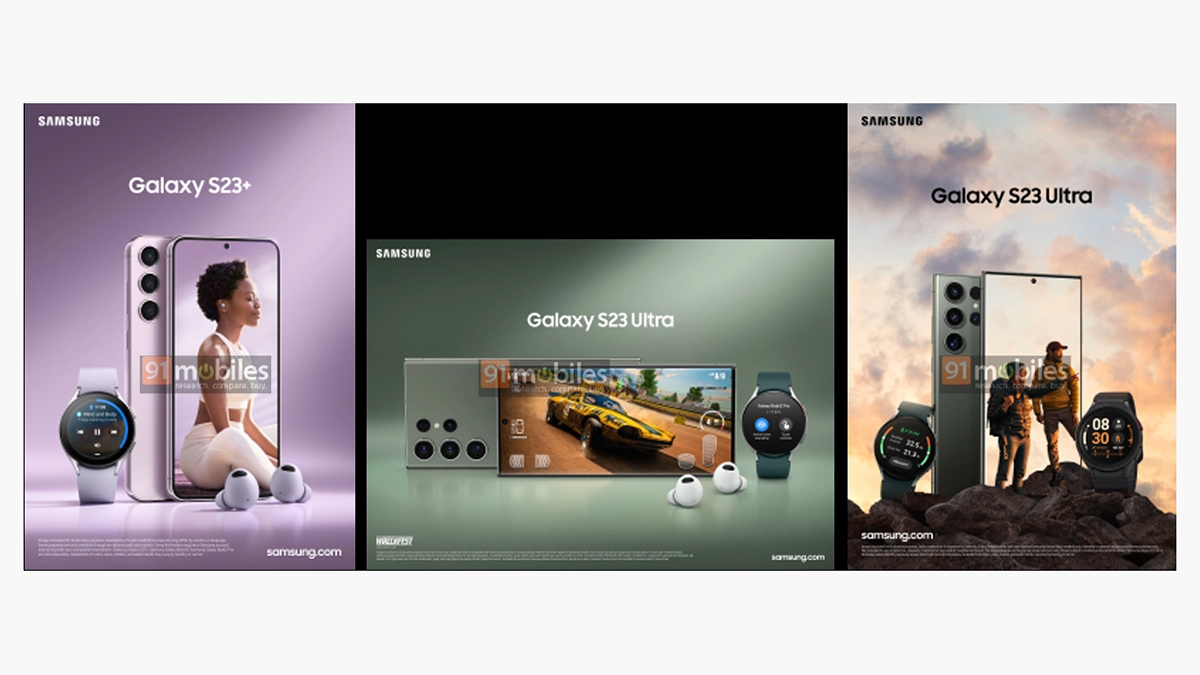 For colors, we've heard that the Samsung Galaxy S23 series will launch in four colors: black, beige (really, beige?), green, and a light pink option. We have seen rumored leaks of accessories matching the enigmatic beige, so expect to see matching kit if you want to accessorize.
Another source meanwhile points to green as being the 'signature color' for the Galaxy S23, light gold or pink gold being the signature shade for the S23 Plus, and pink being it for the S23 Ultra. Those wouldn't be the only available shades though.
You can see how all four rumored Galaxy S23 series shades might look in the renders below – followed by some older Samsung Galaxy S23 renders.
Note that the official names of these colors are reportedly Cotton Flower (cream), Misty Lilac (pink), Botanic Green and Phantom Black – and more than one source has now mentioned these colors by name. Apparently there might be additional shades that are exclusive to the Samsung store too.
Another recent leak showcases all three Galaxy S23 handsets in all their main colors and from a variety of different angles – see below for details. These look like leaks of official promo images from Samsung as well.
A leak has also detailed the possible weights and dimensions, with the Samsung Galaxy S23 apparently being 146.3 x 70.9 x 7.6 mm and 167g, the S23 Plus listed as being 157.8 x 76.2 x 7.6mm and 195g, and the S23 Ultra 163.4 x 78.1 x 8.9mm and 233g. Those are all very similar to the weights and dimensions of the S22 series.
This same leak mentioned an IP68 rating for all three phones, as was expected.
Samsung Galaxy S23: display
Same screen sizes as Galaxy S22
Galaxy S23 Ultra could take crown for brightest screen
Samsung already uses top-notch displays on its Galaxy S phones, so it isn't especially disappointing to hear that all of the upcoming Galaxy S23 models will supposedly have the same screens as the Galaxy S22. 
All of them are said to be AMOLED screens with 120Hz refresh rates, which means they are colorful and bright with silky smooth onscreen motion. 
The Galaxy S23 reportedly gets a 6.1-inch display running at above Full HD resolution, 2340 x 1080 pixels, which isn't superlative but should help with power management, and that's a better priority than more pixels here. 
The Galaxy S23+ apparently uses a 6.6-inch display with the same resolution as the Galaxy S23. The Galaxy S23 Ultra supposedly gets a 6.8-inch display with 3088 x 1440 pixels, which is the same as last year.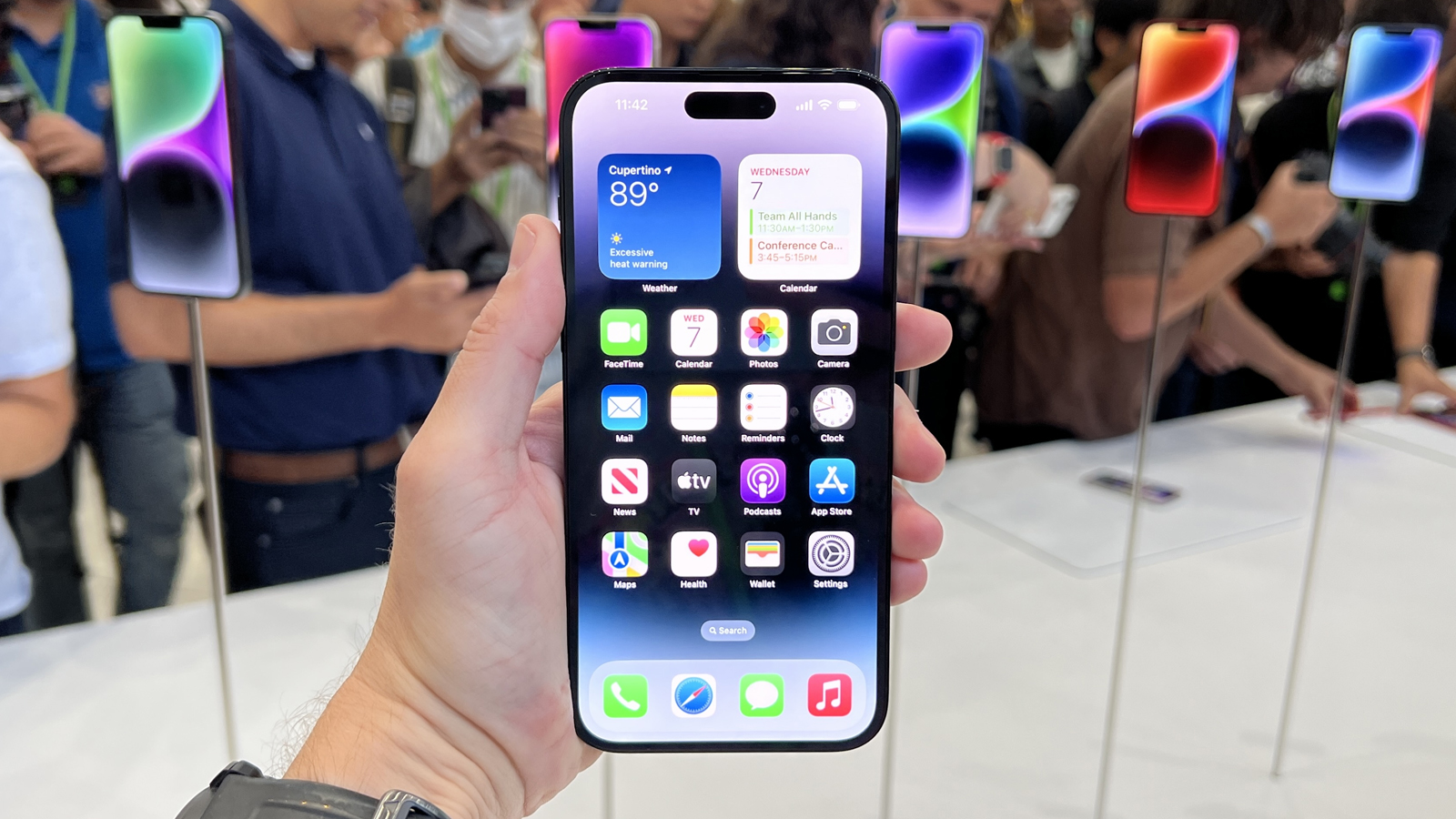 There could be some small screen upgrades though, with for example the Galaxy S23 and S23 Plus reportedly getting refresh rates that can drop as low as 24Hz, or possibly even 10Hz. Their predecessors could only drop to 48Hz, and a lower refresh rate can conserve battery when speedy refreshes aren't needed.
We are also hearing the Galaxy S23 Ultra could take on the Apple iPhone 14 Pro for the title of brightest phone screen. The iPhone 14 Pro can hit 2000 nits at max brightness. The Galaxy S23 ultra may achieve 2150 nits or more, and further rumors suggest that in the lab it can blast out 2500 nits, though customers won't be able to burn it that brightly.
S23u max brightness, up to 2150 nits"Numbers might be different at launch, due to further adjustments Min 2100Max 2200+Pwz dimming still lose against Q9 ( slightly )below 2kNovember 23, 2022
See more
That said, a more recent leak from Roland Quandt (opens in new tab) suggests all three S23 phones will top out at 1750 nits.
To cover those displays, we're hoping to see the new Gorilla Glass Victus 2 that Corning showed us recently. Corning told us that we should see the new material on smartphones in the next few months, so the timeframe fits for Samsung's next big launch.
Gorilla Glass Victus 2 can supposedly survive a drop onto hard asphalt, and is made for larger phone designs, making it perfect for a big, heavy beast like the rumored Galaxy S23 Ultra. This glass upgrade has specifically been rumored now, so it's looking likely.
Beneath the display, we seemingly won't get the upgrades we wanted. We were hoping Samsung would use a new Qualcomm 3D Sonic Max fingerprint scanner, which is much larger than the existing scanner and can even scan multiple fingers at once for added security. Recent rumors and display leaks show the same scanner size as last year, so there's probably no fingerprint scanner upgrade on the Galaxy S23. That's a fine way to save cost.
We also think Samsung won't use an under-display camera on the Galaxy S23 display. Some manufacturers have managed this trick, but it hasn't caught on widely. Expect a negligible camera punch-hole on Samsung screens when the Galaxy S23 launches.
Samsung Galaxy S23: cameras
One big new upgrade on the Galaxy S23 Ultra
No changes to the rest of the cameras
The biggest single upgrade we expect to see in February will be the new main camera sensor on the Galaxy S23 Ultra. Samsung's camera group, separated by a corporate firewall from Samsung Mobile Experience, launched a 200MP ISOCELL HP1 sensor very early in 2022, and we have long expected it to be the star of Samsung's next big flagship camera phone. 
Recent rumors have taken things even further, suggesting the 200MP sensor we'll get on the Galaxy S23 Ultra will be an even further upgraded ISOCELL HP2, which will show even further improvements on night photography. If you're wondering what other ways the S23 Ultra might be an upgrade on the S22 Ultra in, check out our Samsung Galaxy S23 Ultra vs Samsung Galaxy S22 Ultra comparison.
In any case, phone leakers, who tend to be an enthusiastic bunch already, are saying this could be a major leap in phone photography, the biggest step forward from Samsung in years, with one source saying the phone essentially has 'night vision'. There have also been leaks about upgrades to the phone's video modes.
@TopesdGama @MARCIANOPHONE @TecnonautaTV #s23ultra pic.twitter.com/kFQ38i5GgtJanuary 22, 2023
See more
Samsung itself has released a teaser video hinting at superb night photography skills and especially great moon shots.
To get a sense for how good the Galaxy S23 Ultra's night mode skills are, you can see some leaked camera samples, which also include zoom shots. The latter can be seen above and are apparently taken at 1x, 3x, 10x and 30x.
Since then, more Galaxy S23 Ultra camera samples have leaked, and this time they're more of a mixed bag, but still generally impressive.
We've seen major leaps from Google that incorporate AI and machine learning in Google's custom chips. If Samsung can deliver to expectations, it will be the first big step forward in camera hardware in years. 
It can be confirmed that S23 Ultra's night photos are very strong and much better than S22 Ultra's. I think it's the biggest improvement of Samsung's flagship mobile phone in five years.October 27, 2022
See more
Otherwise, we are expecting almost the exact same set of camera options across the board, from the same ultrawide cameras to the same 10X telephoto zoom lens on the Galaxy S23 Ultra. Almost every spec looks to remain unchanged from last year.
That means the base model Galaxy S23 will probably get a nice 50MP sensor for the main camera, with a 12MP ultrawide lens and a modest 10MP zoom. The Galaxy S23 Plus will likely have the exact same camera specs.
Although the 3x and 10x camera specs are exactly the same as those of the S22 Ultra, the S23 Ultra still has an improvement in telephoto, and the improvement in color and some AI algorithms is obvious.October 28, 2022
See more
There is a possibility we could get a better selfie camera on the Galaxy S23. The Galaxy S phones have used the same 10MP front sensor for years. We could see minor improvements that give us better video quality, or we could see a sensor upgrade that takes selfies to 12MP shots.
Oddly, one leak suggests the S23 Ultra will also have a 12MP selfie camera, despite the S22 Ultra having a 40MP one.
It also now looks like the Samsung Galaxy S23 Ultra might have larger lenses for its ultra-wide and periscope cameras than the S22 Ultra, but there's no indication of any improvements to them, so this change could just be to bring them in line with the main lens – which is likely to be larger in order to house the rumored 200MP sensor.
We might also see a number of camera software improvements and new modes. A leak points to the ability to save RAW photos at 50MP rather than 12MP, and a Pro mode being added for the selfie camera.
The same report suggests the Samsung Galaxy S23 Ultra will have the ability to take hyperlapse videos of the sky. Plus, Samsung teaser videos have emerged, boasting of great night photography and lots of megapixels – in both cases probably referring to the Samsung Galaxy S23 Ultra.
Finally, a source points to the Samsung Galaxy S23 Ultra having better anti-shake and focusing than the Galaxy S22 Ultra.
Samsung Galaxy S23: performance
Qualcomm Snapdragon 8 Gen 2 made special
Leaked benchmarks approach Apple A16 Bionic performance
Samsung has been shy about it's next phones, but Qualcomm has been talking up its next big mobile platform, the Snapdragon 8 Gen 2, and making clear that Samsung will be a major player in that chipset's launch. 
In fact, while the Galaxy S22 was split globally between a Qualcomm Snapdragon 8 Gen 1 chipset and a platform using Samsung Exynos, Qualcomm has been strongly hinting that Samsung will be using Qualcomm chips exclusively this year. Everybody gets a Snapdragon. 
That would track with rumors suggesting that the Exynos team at Samsung is going back to the drawing board to come up with a new platform for Samsung flagships in a few years time.
For now, it will likely be an all-Qualcomm party, but Samsung looks to be following in Apple Bionic and Google Tensor footsteps and working towards using its own chipset platform entirely, at least for its Galaxy S phones.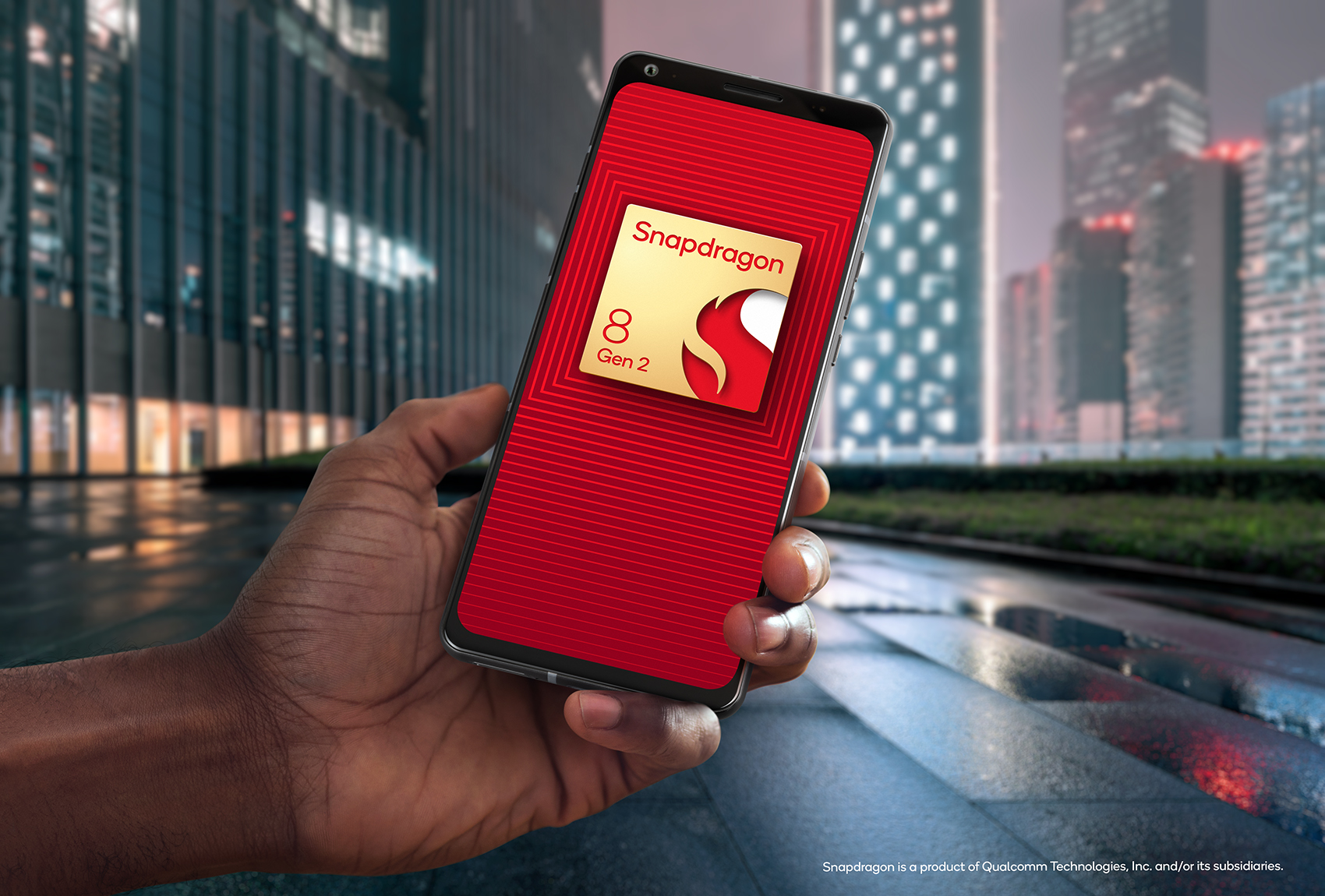 There were early rumors that Samsung might use some MediaTek chips, and we wouldn't scoff at those. Since we first heard those rumblings, MediaTek has launched an impressive new chipset in the MediaTek Dimensity 9200.
While we expect Qualcomm exclusivity at launch, we wouldn't be shocked if Samsung ended up with some MediaTek inside, if not immediately then at least eventually.
Perhaps as a way of repaying the favor, Qualcomm is rumored to be endowing the Galaxy S23 with a slightly improved version of the Snapdragon 8 Gen 2 platform – and according to leaker Yogesh Brar (opens in new tab), Samsung will be getting special versions of the latest Snapdragon chips for future phones too. This will likely be a simple speed boost though, with no significant changes.
Still, a boost could make the Galaxy S23 the fastest Android phone on the market for some time, and would put its benchmarks closer to the Apple A16 Bionic.
Indeed, leaked Galaxy S23 benchmark scores show an apparent Galaxy S23 with 8GB of RAM and a Snapdragon 8 Gen 2 that comes closer to Apple with multicore performance than we've seen from Qualcomm in generations.
We've got a detailed rundown of the specs of the Galaxy S23, the Galaxy S23 Plus, and the Galaxy S23 Ultra in a recent leak, and you can see a summary in the tweet below. Everything from battery capacities to screen sizes is covered.
Plus, one source claims that all three S23 models will see a 36% increase in processor speed, a 48% increase in graphics performance, and a 60% increase in neural processing compared to their predecessors.
There's also news on the storage, with the Galaxy S23 and S23 Plus apparently coming with 256GB of storage as standard, which is double the starting size of the current models. The S23 Ultra will apparently get that same boost, with 512GB and 1TB versions of that phone also set to be sold.
Another source has said that the standard S23 will still come in a 128GB configuration, but that the Plus and Ultra will start at 256GB, and that the 1TB version of the Galaxy S23 Ultra might be exclusive to the Samsung store.
We've elsewhere heard again that only the Plus and Ultra will start at 256GB, with the base and Plus phone having 8GB of RAM, while the Ultra gets a choice of 8GB or 12GB.
As well as raw power, sound could be improved on at least the Galaxy S23 Ultra, with a source claiming it has better speakers and a better microphone than its predecessor.
Samsung Galaxy S23: connectivity
Satellite communications might be offered
Samsung phones usually rule in terms of connectivity options, with the most network bands and every new wireless connection you could hope for. This year, Samsung looks to be playing catch-up to Apple, and the Galaxy S23 will likely get satellite SOS services for emergencies, just like the iPhone 14. 
In a rumored partnership with Iridium Communications, Samsung phones will supposedly use low-orbit satellites to send text messages and low-res images. It isn't clear if every model will get the capabilities, or how Samsung will charge for the service. Apple has made its satellite SOS free for the first year. 
A new player has also entered the US mobile network market since Samsung's last big phone launch. So we'll be looking for Samsung to support Dish Network's specific 5G radio bands, which are being used on the Boost Infinite service that the company recently launched. The iPhone 14 Pro is currently the only model you can buy that supports Dish-specific 5G bands.
Samsung Galaxy S23: battery
Galaxy S23 and Galaxy S23 Plus may get a slightly larger battery
No improvements to charging
Among the bigger disappointments in the field of Galaxy S23 rumors are the lack of improvements in battery life and power management. We are hearing that the Galaxy S23 and the Galaxy S23 Plus may get a minor battery size increase, a few hundred milliampere hours (mAh). The Galaxy S23 Ultra will apparently use the same 5,000mAh battery as last year. We've now heard these claims a number of times.
Really, it's hard to get enthusiastic that the Galaxy S23 may get a 3,900mAh battery, up from 3,700, and the Galaxy S23 Plus might get a minor boost to 4,700mAh, up from 4,500. We were hoping for much bigger battery improvements.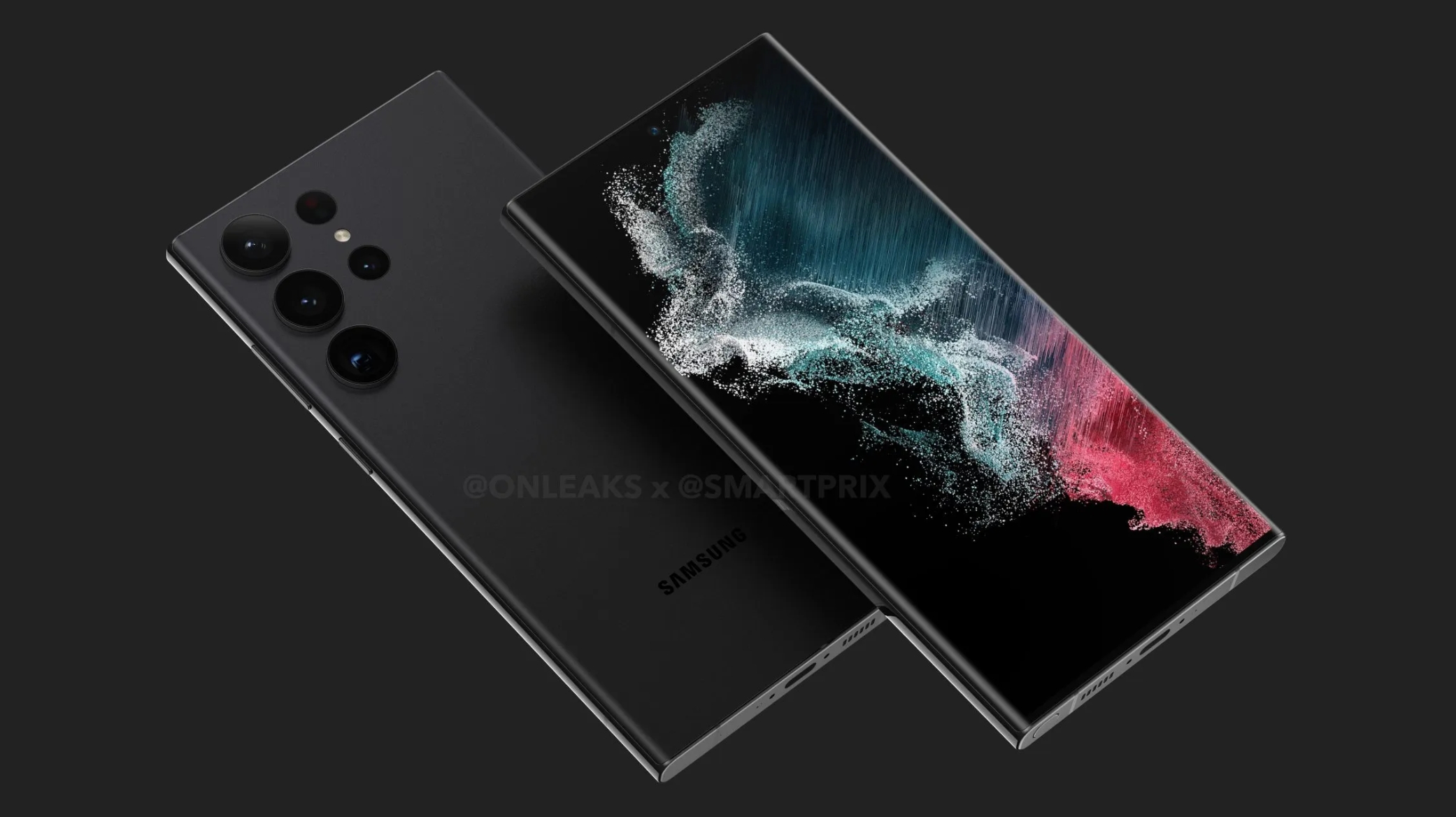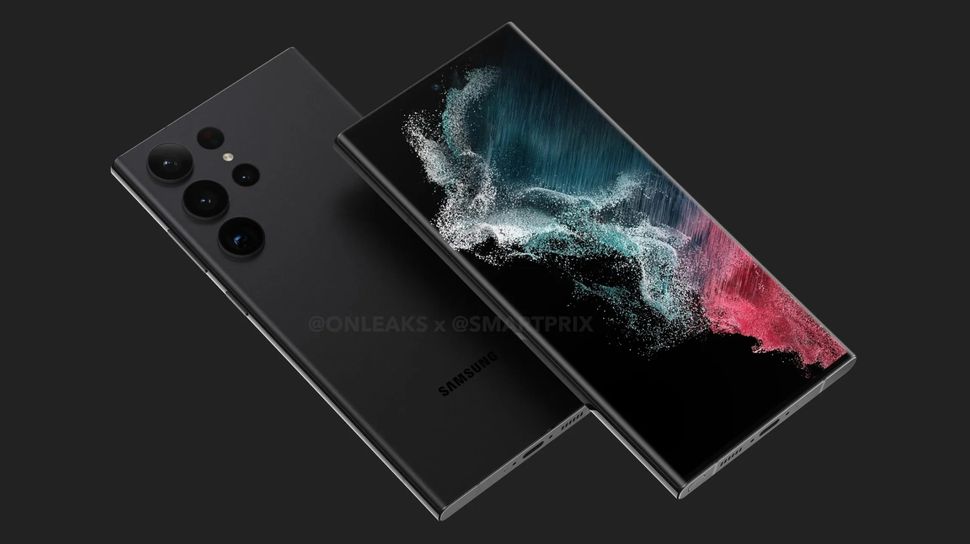 Charging speeds will also likely remain behind the pack with the next Samsung smartphones. The Galaxy S23 will supposedly charge at 25W, just like the Galaxy S22. The Galaxy S23 Plus and Galaxy S23 Ultra will charge at up to 45W, which can equal half a battery in around 30 minutes. Still, competitors are charging at 65W and even much higher, some in excess of 120W. Samsung could do better.
We are hearing similarly disappointing specs for wireless charging. All of the phones will apparently get the same 15W wireless charging as last year's devices – or maybe even just 10W. Nothing special coming.
Samsung Galaxy S23: software
Android 13 on top of Samsung One UI 5.1
Software features remain the big question
We see plenty of hardware leaks before a phone launch, but it's harder to pin down changes and improvements to software. We have heard that the Galaxy S23 will likely use Android 13, hidden beneath Samsung's One UI 5.1. But there's no significant news on upgrades, or how long Samsung will offer OS updates for on the Galaxy S23 line.
Samsung One UI has branched significantly from the version of Android Google uses on Pixel phones. It lacks many of the gestures and new concepts that every other Android manufacturer now uses.
It would be nice to see Samsung catch up a bit with One UI, but Samsung moves at a glacial pace when it comes to software evolution, to the point where you may sometimes wonder if it has ever moved at all. 
Should I wait to buy the Samsung Galaxy S23?
Wait for the Galaxy S23 if…
Don't wait for the Galaxy S23 if…
Also consider
If you want to see what the Samsung Galaxy S23 will go up against, check out our rundown of the best phones around.
News Summary:
Samsung Galaxy S23: everything you need to know
Check all news and articles from the latest TECH updates.
Please Subscribe us at Google News.
Denial of responsibility!
TheShockNews
is an automatic aggregator around the global media. All the content are available free on Internet. We have just arranged it in one platform for educational purpose only. In each content, the hyperlink to the primary source is specified. All trademarks belong to their rightful owners, all materials to their authors. If you are the owner of the content and do not want us to publish your materials on our website, please contact us by email:
[email protected]
The content will be deleted within 24 hours.