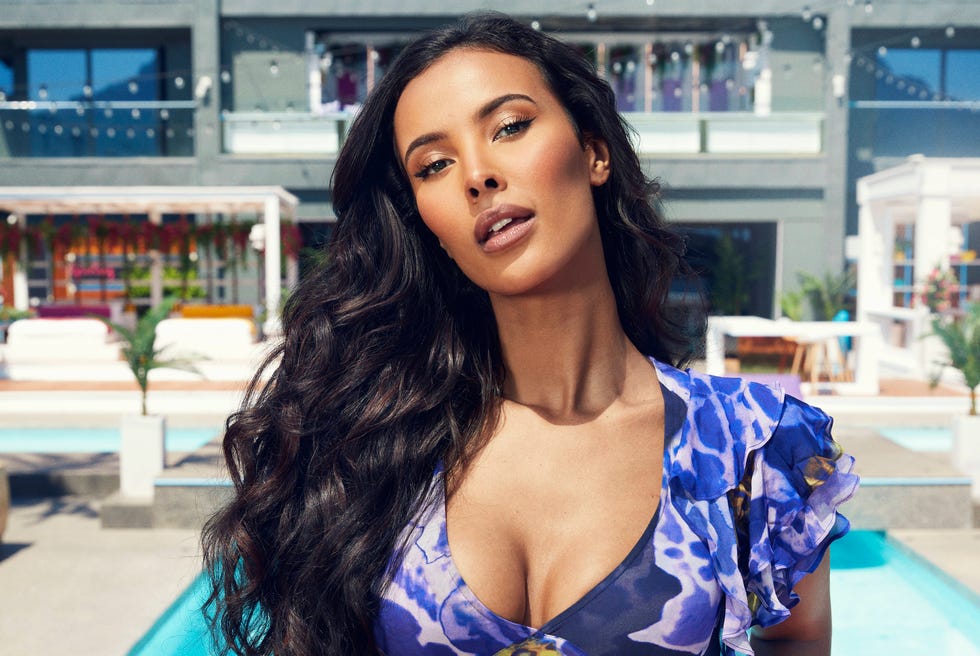 The celebs were out in full force for the
National Television Awards red carpet tonight (Tuesday, September 5), but one glamorous star was noticeably absent.
Despite Love Island being nominated in the Reality Competition category, host Maya Jama wasn't among the stars walking the 2023 NTAs red carpet.
Taking to her Instagram Stories before the event, Maya preemptively explained her absence from the red carpet. She shared a video of herself in a cab and wrote: "I start glam so late for these things if I don't make the red carpet I'll get hotel pics."
Related: Love Island merchandise, gifts and more
The presenter did eventually make it to the awards, where she sat next to this year's Reality Competition award runner-up Whitney Adebayo. Later in the show, Maya and Leomie Anderson presented the Rising Star award to EastEnders' Bobby Brazier.
Love Island unfortunately didn't take the Reality Competition gong, instead being beaten by BBC hit The Traitors.
Meanwhile, Maya is super busy with her Love Island duties after recently being confirmed to host the upcoming global spin-off Love Island Games.
The show will see couples from the UK, US and Australian series team up to take part in challenges, with the eventual winners named Love Island global champions. Love Island Games will be set in Fiji and premiere on Peacock on November 1.
Related: Love Island's Amy Hart announces engagement and shares proposal pictures
But that's not all, as Maya has just been confirmed as the host of the highly anticipated Love Island: All Stars, which is set to launch on ITV2 and ITVX in early 2024.
Announcing the series' exciting news, Lifted Entertainment's creative director, Mike Spencer, said in a statement: "It has been rumoured now for a while, but we are thrilled to finally confirm that we are making Love Island: All Stars early next year for ITV2 and ITVX.
"It's set to be a must-watch series seeing some of your favourite Islanders from across the years heading back to the stunning South African villa to once again 'graft' as their search for love continues. I simply can't wait!"
Love Island airs on ITV2 and streams on ITVX.

Reporter, Digital Spy 
Stephanie is a writer who specialises in pro wrestling, covering everything from AEW and WWE to NJPW. 
After graduating with a degree in history from Queen Mary University, London, she went on to study journalism at Birbeck University. 
Outside of her journalism work Stephanie is also a YouTube content creator focusing on AEW and interviewing talent from AEW, WWE, and across the indie wrestling scene. She has also worked for Revolution Pro Wrestling as a backstage interviewer and commentator.
Source: www.digitalspy.com