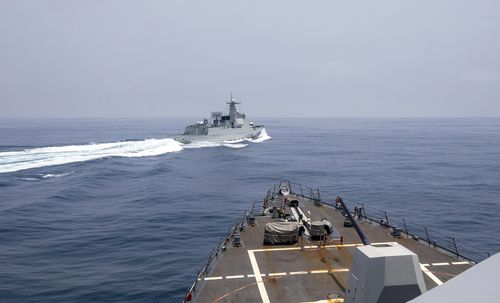 The
United States
military
has released video of what it called an "unsafe"
Chinese
manoeuvre in the Taiwan Strait on the weekend, in which a Chinese
navy
ship cut sharply across the path of an American destroyer, forcing the US vessel to slow to avoid a collision.
The incident occurred on Saturday
as the American destroyer USS Chung-Hoon and Canadian frigate HMCS Montreal were conducting a so-called "freedom of navigation" transit of the strait between Taiwan and mainland China.
China claims the democratic self-governing island of Taiwan as part of its own territory, and maintains the strait is part of its exclusive economic zone, while the US and its allies regularly sail through and fly over the passage to emphasise their contention that the waters are international.
EXPLAINED:
What is behind the China-Taiwan dispute?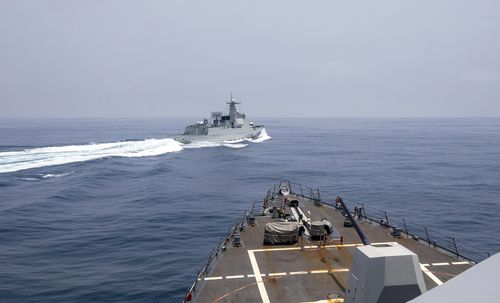 During the Saturday transit, the Chinese guided-missile destroyer overtook the Chung-Hoon on its port side, then veered across its bow at a distance of some 137 metres, according to the US Indo-Pacific Command.
The American destroyer held its course but reduced speed to 10 knots "to avoid a collision", the military said.
The video released on Monday shows the Chinese ship cutting across the course of the American one, then straightening out to start sailing in a parallel direction.
The Indo-Pacific Command said the actions violated maritime rules of safe passage in international water.
The Chinese ship did not attempt a similar manoeuvre on the Canadian frigate, which was sailing behind the American destroyer.
"Chung-Hoon and Montreal's transit through the Taiwan Strait demonstrates the combined US-Canadian commitment to a free and open Indo-Pacific," the Indo-Pacific Command said.
"The US military flies, sails, and operates safely and responsibly anywhere international law allows."
Chinese Foreign Ministry spokesman Wang Wenbin defended the manoeuvre, saying it was undertaken "in accordance with the law".
"China's military actions are completely justified, lawful, safe and professional," he told reporters in Beijing.
"It is the US that should deeply reflect upon itself and correct the wrongdoings."
The close calls have raised concerns of a possible accident that could lead to an escalation between the two countries' militaries at a time when tensions in the region are already high.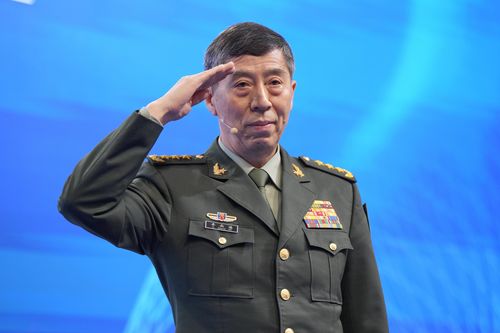 The incident in the Taiwan Strait came on a day when both
US Defence Secretary Lloyd Austin and Chinese Defence Minister General Li Shangfu were in Singapore
for an annual defence conference.
Li on Sunday suggested that the US and its allies have created the danger with their patrols, and was intent on provoking China.
"The best way is for the countries, especially the naval vessels and fighter jets of countries, not to do closing actions around other countries' territories," he said through an interpreter.
"What's the point of going there? In China we always say, 'Mind your own business.'"
Austin had invited Li to talk on the sidelines of the conference; Li refused.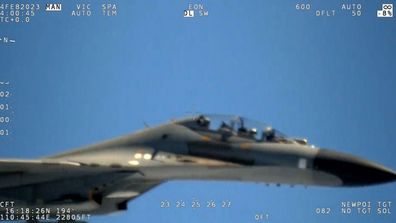 Chinese fighter jet confronts US Navy plane over disputed sea
View Gallery
Sign up here
to receive our daily newsletters and breaking news alerts, sent straight to your inbox.
Source: www.9news.com.au