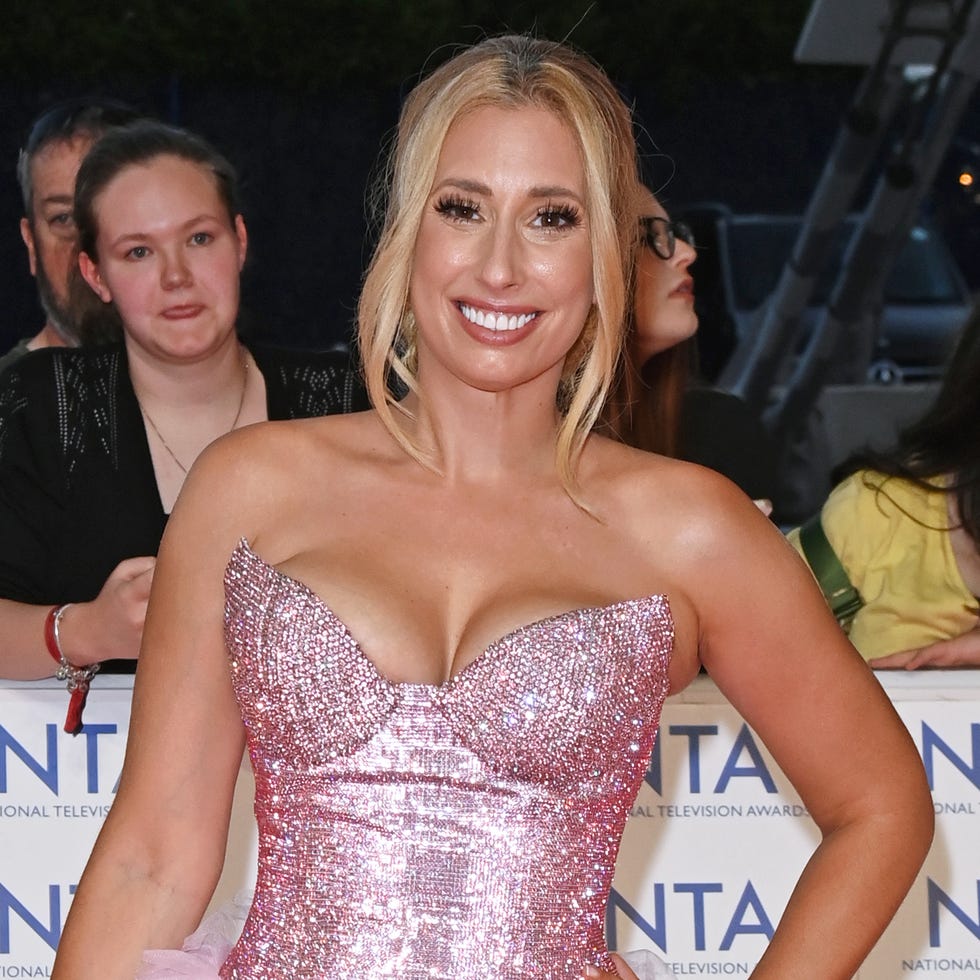 Stacey Solomon has opened up about her red carpet experience at the NTAs this week.
The star was among the many in attendance at Tuesday night's (September 5) ceremony, and shared a series of Instagram Stories about her time there.
Stacey joked that she and husband Joe Swash were "awkward" in taking photos compared to other celebrities, before expressing delight that she had her sisters with her for the evening.
Related: Why Love Island's Maya Jama missed the NTAs 2023 red carpet
However, the star then revealed an awkward moment when she and Joe were "told off" for being later after spending so much time on the red carpet.
"By the time we got to the end of the carpet, we were being told off for being late because we took over an hour chatting away to everyone along the way," she admitted.
Stacey was nominated during the ceremony in the Factual category for her show Sort Your Life Out, though was beaten by the late Paul O'Grady for his show For the Love of Dogs.
Other big winners of the night included EastEnders, Happy Valley and presenters Ant and Dec, the latter of whom continued their two decades-plus run of winning the TV Presenter Award.
Related: Stacey Solomon reveals daughter Belle's new milestone
In other news, Stacey recently said that she and Joe are in their "non-romantic era", especially with their very busy lives and recently welcoming another baby.
"It is important just to get time for us, but we're at that stage in our life where that's not really possible," she told OK! Magazine.
Stacey added that a friend's wedding was one of the last times they had a night where it was just her and Joe, admitting that it was "really lovely, but outside of that, it's once or twice a year that happens".
Sam is a freelance reporter and sub-editor who has a particular interest in movies, TV and music. After completing a journalism Masters at City University, London, Sam joined Digital Spy as a reporter, and has also freelanced for publications such as NME and Screen International.  Sam, who also has a degree in Film, can wax lyrical about everything from Lord of the Rings to Love Is Blind, and is equally in his element crossing every 't' and dotting every 'i' as a sub-editor.
Source: www.digitalspy.com