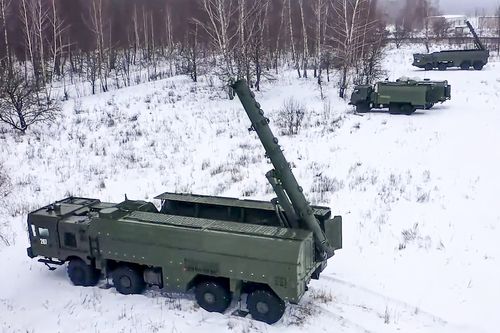 Russia
and Belarus have signed a deal formalising the deployment of Moscow's tactical nuclear weapons on the territory of its ally, although control of the weapons remains in the Kremlin.
Russian President Vladimir Putin announced the
deployment of the shorter-range weapons in Belarus
earlier this year in a move widely seen as a warning to the West as it stepped up military support for Ukraine.
When the weapons would be deployed wasn't announced, but Putin has said the construction of storage facilities in Belarus for them would be completed by July 1.
READ MORE:
Russian minister dies suddenly in latest unexplained death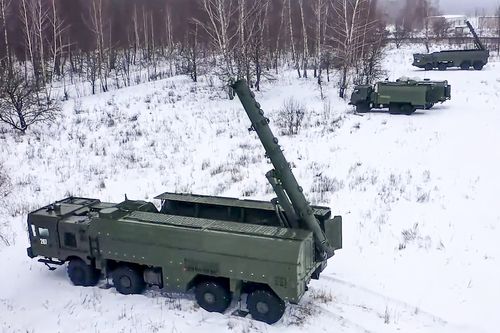 Also unclear is how many nuclear weapons would be kept in Belarus. The US government believes Russia has about 2000 tactical nuclear weapons, which include bombs that can be carried by aircraft, warheads for short-range missiles and artillery rounds.
Tactical nuclear weapons are intended to destroy enemy troops and weapons on the battlefield. They have a relatively short range and a much lower yield than nuclear warheads fitted to long-range strategic missiles that are capable of obliterating whole cities.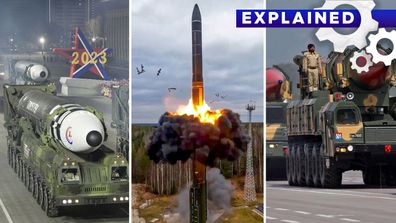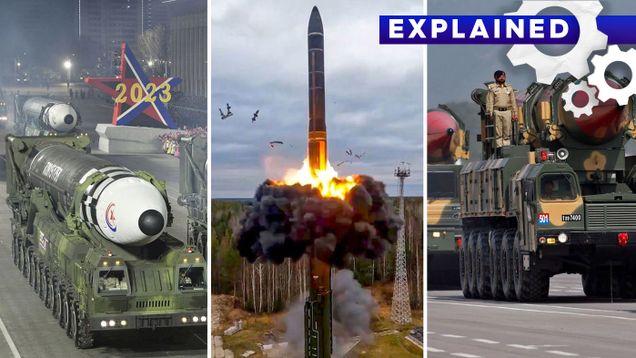 Which countries have nuclear weapons, and how many do they have?
View Gallery
Speaking in Moscow, Belarus President Alexander Lukashenko said "the movement of the nuclear weapons has begun," but was not clear whether any actually had arrived in his country.
Lukashenko, who sparked rumours of being seriously ill when he cut short a Victory Day appearance in Red Square on May 9 before resurfacing in public on May 15, was attending a meeting of the Supreme Eurasian Economic Council with Putin and leaders of Armenia, Kazakhstan and Kyrgyzstan.
READ MORE:
Russia accuses Ukraine of mounting 'sabotage' cross-border attack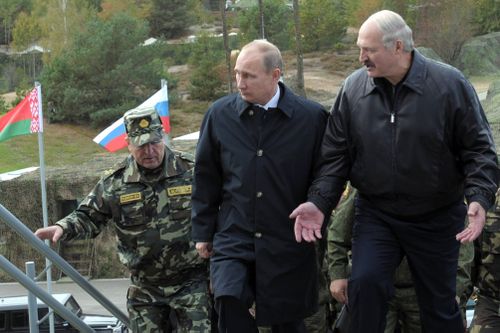 The signing of the deal on Thursday came as Russia prepared for a counteroffensive by Ukraine. Both Russian and Belarusian officials also framed the step as driven by hostilities from the West.
In other news, the head of Russia's Wagner mercenary group on Thursday said his fighters have started their planned withdrawal from the eastern Ukrainian city of Bakhmut.
Yevgeny Prigozhin had announced Wagner's expected withdrawal at the weekend, saying his fighters would turn the city over to the Russian military after capturing it following a months-long bloody battle.
Ukrainian officials have insisted this week, however, that pockets of resistance remain in and around the city.
READ MORE:
What cop allegedly said before Nowland was Tasered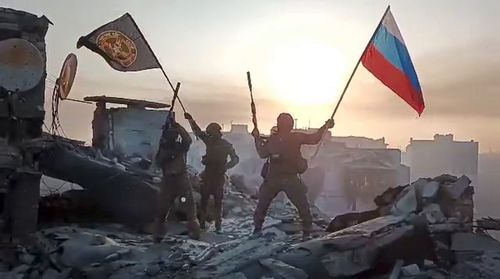 In a video posted to his Telegram channel on Thursday, Prigozhin is seen shaking hands with Wagner fighters and congratulating them.
Prigozhin said the withdrawal of Wagner forces was expected to be completed by next week.
Following the fierce fighting in Bakhmut, eight captured Ukrainian officers and 98 soldiers have been freed as part of a prisoner exchange with Russia.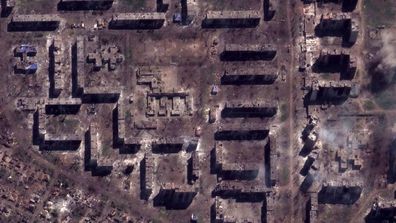 Thriving city turned into smouldering ruins
View Gallery
Sign up here
to receive our daily newsletters and breaking news alerts, sent straight to your inbox.
Source: www.9news.com.au