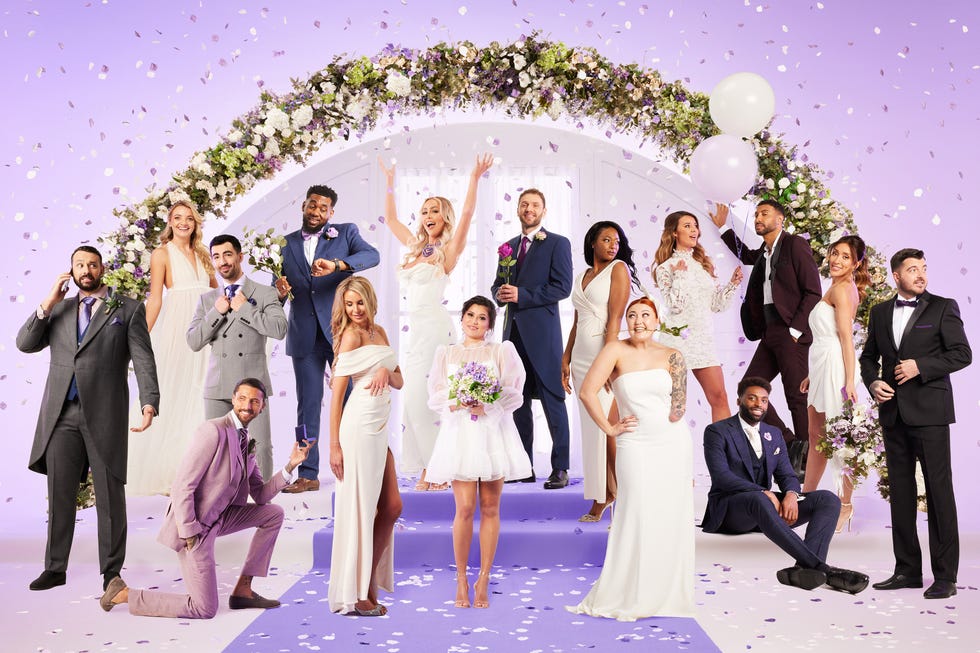 Married at First Sight UK unveiled its 2023 cast today (September 5), giving us our first look at the 16 singletons who will be looking for love this year.
With each contestant giving a brief bit of background on themselves, we've all had a chance to get a first impression on the whole group.
But one person who knows what it's like to enter the world of MAFS is Adrian Sanderson, who appeared on the 2022 series where he was matched with Thomas Hartley.
Related: Married at First Sight's Thomas Hartley says he no longer speaks to ex-husband Adrian Sanderson
Following the 2023 cast announcement, Adrian took to TikTok to give his verdict on the cast based on his first impressions.
Sharing the TikTok video on Instagram, Adrian wrote: "It's so exciting seeing the new cast revealed. I almost feel like I did when we were released!!!! Desperate to see what goes down, I've heard a few sneaky peaks that this is going to be a WILD RIDE."
As for what he thinks of the latest crop of contestants, Adrian is pretty positive on most of them. For the boys, Adrian thinks model Brad has the potential to "make someone really happy," while funnyman Luke is the one Adrian can't wait to watch.
Nathanial Valentino, who previously appeared on Geordie Shore: Hot Single Summer in 2021, left Adrian a little conflicted with him at first saying: "He's got a good vibe about him," but then adding: "Also, I don't know about him."
When it came to Thomas, Adrian didn't let his past experience cloud his judgement, saying: "His name's Thomas so obviously that's a winner."
Moving on to the female cast members, Adrian wished Jay "good luck" after hearing she has lots of faith in experts Paul C Brunson, Mel Schilling and Charlene Douglas.
Related: MAFS UK expert Paul C Brunson teases format change in series first
When it came to Shona, Adrian declared rather candidly: "Shona's a performing arts teacher, from my experience, all dickheads."
Adrian also expressed his support for the show's first-ever trans contestant Ella, a 29-year-old clinic consultant from Weston-Super-Mare.
Speaking about her appearance on the show, Ella previously said: "This experiment is so much more than just me getting married. I see this as a big deal for someone who has transitioned."
Married at First Sight UK airs on E4 in the UK. Married at First Sight Australia airs on Nine Network in Australia and E4 in the UK.
Interested in talking about Married at First Sight? Visit our dedicated sub-forum

Reporter, Digital Spy 
Stephanie is a writer who specialises in pro wrestling, covering everything from AEW and WWE to NJPW. 
After graduating with a degree in history from Queen Mary University, London, she went on to study journalism at Birbeck University. 
Outside of her journalism work Stephanie is also a YouTube content creator focusing on AEW and interviewing talent from AEW, WWE, and across the indie wrestling scene. She has also worked for Revolution Pro Wrestling as a backstage interviewer and commentator.
Source: www.digitalspy.com