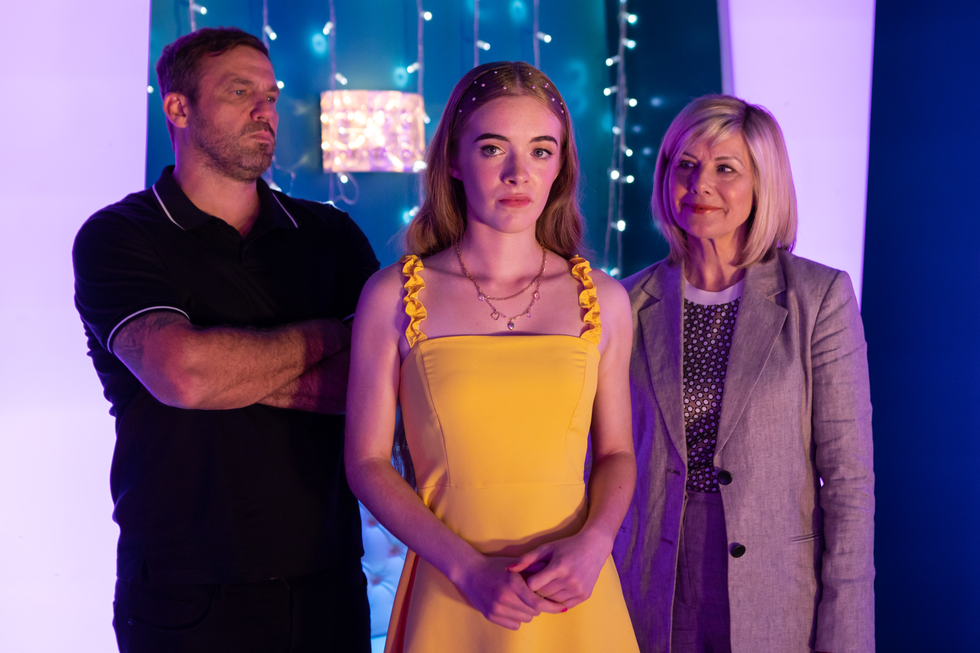 Hollyoaks spoilers follow.
Hollyoaks bad boy Warren Fox was put under further pressure to take a DNA test in tonight's (August 9) first look episode.
Troubled teen Ella Richardson has been looking into who her father is, and thinks that it's Warren. The latest episode began with him looking at a DNA test website, unsure whether to go through with it or not, when Sienna rocked up.
She stated that she doesn't want Ella around the twins, trying to convince him that Mandy kept it a secret for a reason. Norma Crow stated that Sienna was just jealous, and badgered Warren about getting the test done.
Related: AJ Pritchard addresses Hollyoaks acting backlash
Over at the garage, local criminal Terry Smart snuck in to rob the place, when Ella walked in and caught him in the act. She told him to be afraid because Warren is her dad.
Warren himself then turned up and punched Terry, but was stopped by Ella before he could hit Terry with a wrench. After sending Terry away with a warning, Warren and Ella embraced.
Later on, Warren explained what happened at the garage to Norma, with the latter impressed that Ella stood up to Terry, calling her "a chip off the old block".
"I feel that she's one of us. Don't you feel that too?" Norma said. "Please, order that DNA test, or you'll regret it for the rest of your life."
Related: Hollyoaks casts The Traitors star Maddy Smedley in guest role
Elsewhere in the episode, Norma told Goldie McQueen that she was selling the salon to Rafe Harcourt, who was looking to open a new office in the village, which would put Goldie out of a job.
James Nightingale was the one who convinced Norma to sell, as part of his revenge plan against the McQueen family. Driving the knife even further, he told them that if they failed to pay their rent, he would immediately evict them.
Hollyoaks streams first online via Channel 4, with new episodes dropping each weekday morning. The show airs Mondays to Fridays at 6.30pm on Channel 4, and at 7pm on E4.
Selected omnibus episodes are available via Prime Video.
Read more Hollyoaks spoilers on our dedicated homepage

Joe Anderton is a freelance news writer and resident Welsh person at Digital Spy, having worked there since 2016. 
In his time he's covered a host of live events, interviewed celebrities big and small and crowbarred a countless amount of great/awful (delete as appropriate) puns into articles. 
A big fan of TV and movies both mainstream and obscure, Joe's main interest is in video gaming. Although particularly a PlayStation gamer, he plays across Xbox, Nintendo and PC/Steam Deck, and likes to keep tabs on many games he's not got the time to play.
Joe currently does not use Twitter, but he only ever used it to tell people to watch the film Help! I'm a Fish (which you really should do).
Source: www.digitalspy.com