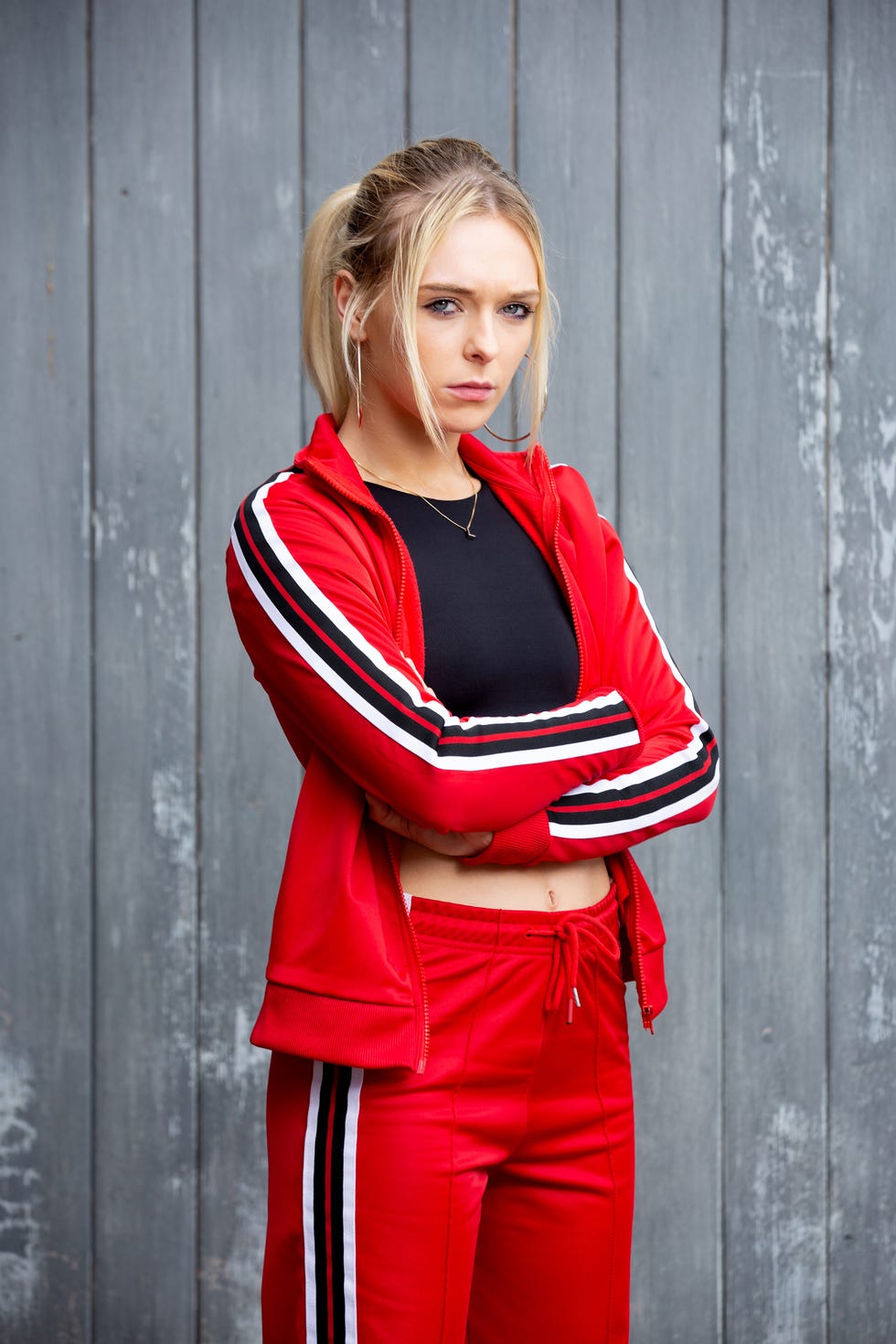 Coronation Street spoilers follow.
Coronation Street star Cait Fitton has revealed a twist for her character Lauren Bolton and Ryan Connor.
Both characters have been going through difficult times of late, with Lauren struggling with rejection from ex-boyfriend Max Turner and trying to rebuild her life following her father's imprisonment.
Meanwhile, Ryan Connor has secretly started posting adult content to video subscription site O-Vidz and has been abusing steroids to bulk up.
In an unexpected move, Ryan and Lauren will soon strike up an unlikely friendship that sees them move in together.
"Lauren's got quite a few things coming up, but the main thing is that she moves into her own flat, which is exciting as she's getting more of a solidified structure of a life back together," Cait Fitton has said.
The actress went on: "She actually makes an unlikely friendship with Ryan and he ends up moving into her flat. Lauren and Ryan are very similar in some ways. Ryan's been through an awful time with the acid attack and he really struggles with people actually seeing him as Ryan rather than what he's been through and Lauren doesn't really have anybody either, so they've both lost people because of what they've been through.
"With moving in together, it's going to be more of a brother and sister relationship but obviously it's not going to be plain sailing, there will be quite a few bumps in the road, but you know, it wouldn't be Coronation Street without that!"
The actress also touched on Lauren's reaction when she finds out her new roommate is using their flat for his adult video content.
"Lauren is very naive," she admitted. "I don't think she knows exactly what O-Vidz is but she is very intrigued to know what exactly he does and how much money he makes from it.
"Ryan started O-Vidz to build up his confidence and that's exactly what Lauren wants for him; she wants him to get better, feel better about himself, be happy and just get back on track with his life. Even though Lauren is really supportive of Ryan, I also think she's very desperate, because she doesn't want to be on her own and she doesn't want to end up homeless again.
"Part of the reason Ryan moves in is because Lauren is a young girl and can't afford the rent all to herself. As it's not happening in front of her, not affecting her and helping pay half her rent, she's very supportive."
Coronation Street airs on Mondays, Wednesdays and Fridays at 8pm on ITV1 and streams on ITVX.
Read more Coronation Street spoilers on our dedicated homepage.

Night News Editor
Justin has been with Digital Spy since 2010, and in that time, has covered countless major news events for DS from the US. 
He has worked previously as both a reporter and sub editor for the brand, prior to taking on the position of Night News Editor in 2016. 
Over more than a decade, he has interviewed a wide-ranging group of public figures, from comedian Steve Coogan to icons from the Star Trek universe, cast members from the Marvel Cinematic Universe and reality stars from numerous Real Housewives cities and the Below Deck franchise. As a US contributor to Digital Spy, Justin has also been on the ground to cover major pop culture events like the Star Wars Celebration and the D23 Expo.
Source: www.digitalspy.com