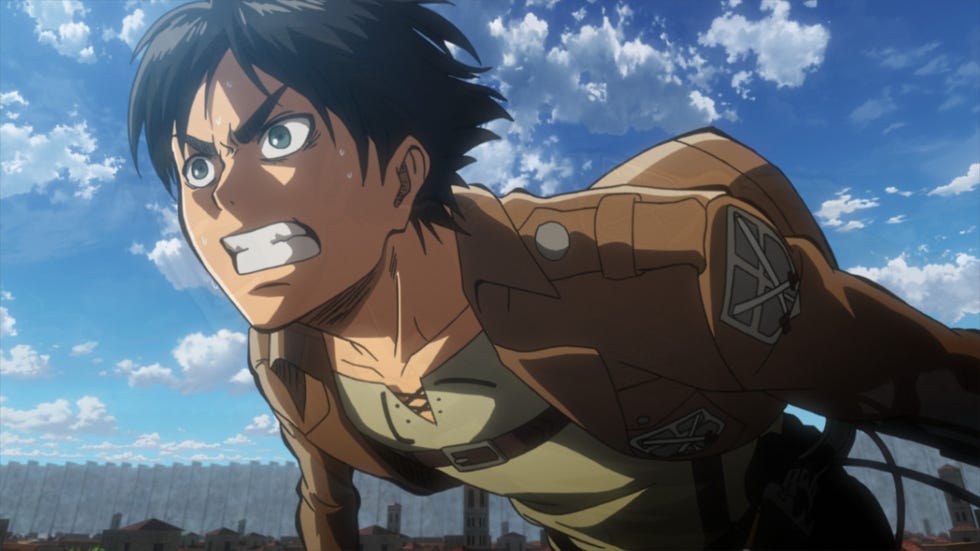 Attack on Titan Final Feason The Final Chapters Special 1 has confirmed the release date for the English dub — and it's not far off at all.
The penultimate episode of the beloved anime premiered in Japanese back in March, and now the English version will be available to steam on Crunchyroll from September 11. Latin American Spanish, Brazilian Portuguese, German, and Russian versions will also be available.
Accompanying the release date is a new trailer, which shows that the stakes have never been higher, as our protagonists fight to stop Eren from unleashing total genocide.
Related: First trailer for Studio Ghibli's The Boy and the Heron
But it's not as simple as that, as our heroes wonder if everyone they've met in their many battles would be proud of the path they're currently taking. Can Eren's quest for vengeance be stopped, and can it be done without his friends resorting to something terrible?
If you couldn't tell from the trailer, plenty of voice actors are reprising their roles for the dub. Amongst them? Bryce Papenbrook as Eren, Josh Grelle as Armin, Trina Nishimura as Mikasa, Robert McCollum as Reiner, Matthew Mercer as Captain Levi, and Mike McFarland (who directed the dub) as Jean.
Lucky fans in the US will get to see the special a day earlier, as it premieres on Cartoon Network's Toonami block in the early hours of September 10.
Related: One Piece showrunner explains why Nami and Zoro romance is a "hard no"
Meanwhile, the second part of the finale, titled Attack on Titan Final Season The Final Chapters Special 2, is set to premiere in Japanese at some point this autumn.
We don't know how this long-running series will end, but Nishimura recently stated during IGN Fan Fest: "In my heart of hearts I really want Eren, Mikasa and Armin to get matching town homes somewhere and just be friends and just hang out."
Given how serious things have gotten between the former comrades, we're not sure we can see that happening.
Attack on Titan Final Feason The Final Chapters Special 1 will stream from September 11 on Crunchyroll.

Joe Anderton is a freelance news writer and resident Welsh person at Digital Spy, having worked there since 2016. 
In his time he's covered a host of live events, interviewed celebrities big and small and crowbarred a countless amount of great/awful (delete as appropriate) puns into articles. 
A big fan of TV and movies both mainstream and obscure, Joe's main interest is in video gaming. Although particularly a PlayStation gamer, he plays across Xbox, Nintendo and PC/Steam Deck, and likes to keep tabs on many games he's not got the time to play.
Joe currently does not use Twitter, but he only ever used it to tell people to watch the film Help! I'm a Fish (which you really should do).
Source: www.digitalspy.com