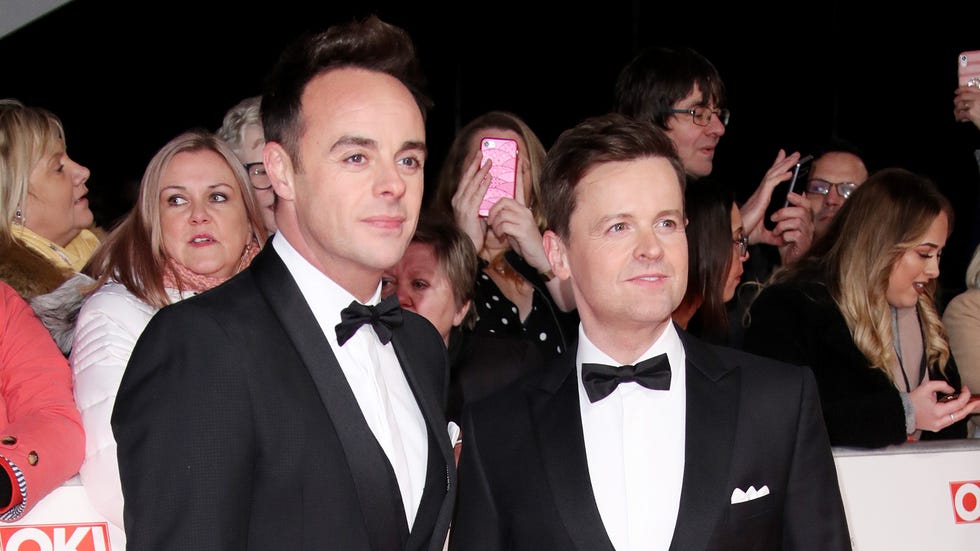 Ant and Dec lost out on the first award of the night at
the 28th National Television Awards.
The presenting duo have famously won the Bruce Forsyth Entertainment Award for either I'm a Celebrity… Get Me Out Of Here! or Ant and Dec's Saturday Night Takeaway every year since it launched in 2018.
They also won the award's predecessor gong, Most Popular Entertainment Programme, for several years before that.
But this year, another hit TV show knocked them off the top spot, as Gogglebox took home the prize.
Related: NTAs 2023: All the red carpet looks from the National Television Awards
As Gogglebox star Lee Riley accepted the award, he made it clear the win was a huge surprise.
"Wow, I'm speechless," he said, confessing he hadn't prepared a speech for the award win.
"No way were we going to win over you," he added, ushering towards Ant and Dec. "No way."
However, taking the loss in their stride, Ant and Dec swiftly congratulated the Gogglebox team. As the camera panned to the presenting duo, they could be seen giving Lee a thumbs up and appeared to mouth the words "well done".
Related: NTAs host Joel Dommett responds to Holly Willoughby snub
Continuing to share his delight at the NTA win, Lee thanked Studio Lambert, Channel 4 and all the families who participate in the show.
He also took time to remember some of the stars Gogglebox has sadly lost over the course of its 10-year run.
"We're collecting this [award] on behalf of all the families who are here and the ones who have passed away," he said. "They are still in our thoughts. So, thank you."
The National Television Awards airs live on ITV1 and ITVX at 8pm on September 5.
Gogglebox airs and streams on Friday nights at 9pm on Channel 4.

Acting News Editor, Digital Spy
Emma is an experienced entertainment news journalist with NCTJ accreditation and a First-Class Honours Degree in Journalism. Having started her career as a broadcast journalist, Emma's voice has been heard on varying radio stations across the UK including Absolute, Magic, BBC Three Counties Radio, LBC London News and more.  
Later specialising in multimedia entertainment news, Emma has brushed shoulders with numerous famous faces and interviewed the likes of Edward Norton, Margot Robbie, Sir Michael Palin, Rick Astley, and too many soap stars to count. Having produced a range of engaging news content over the years for brands such as 7Digital's Entertainment News, Yahoo, and Express Online, Emma eventually joined Digital Spy in 2022 as Deputy News Editor.  While she's gained lots of praise during celebrity interviews throughout her career, the most memorable compliment Emma's ever received was when a Game of Thrones star remarked "Your teeth are stunning!".
Source: www.digitalspy.com